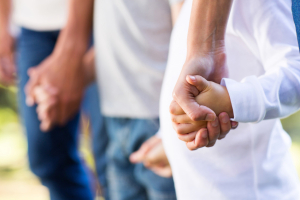 New Jersey Family Leave Act Attorneys
Representing New Jersey clients facing violations under the NJFLA
Both the New Jersey Family Leave Act ("NJFLA") and the federal Family and Medical Leave Act ("FMLA") protect employees of covered companies who need to take time off due to their own, or family members', serious health conditions. A covered employer must provide employees with up to 12 weeks of unpaid leave.
If you have been harassed because you are taking, or have taken FMLA leave, you need to consider your legal options. If you have been fired or demoted once you return from leave, your employer has broken the law.
If you believe your rights have been violated because of taking FMLA leave, call us to have a confidential conversation to determine if you have a legitimate claim. We are experienced, tough employment litigators who will fight for your rights and for maximum compensation. If we end up filing a claim on your behalf, you will pay us only if your claim is successful.
Contact a law firm with your best interests in mind
The Salvo Law Firm, P.C. has provided New Jersey and New York employers and employees with quality legal services regarding employment law. When your employer treats you differently because you have exercised your rights under the NJFLA or FMLA, you need to contact our firm today.